Insulated Shippers and Coolers
Shippers and coolers have become necessary for businesses that ship perishable items like food or pharmaceuticals. No matter what you're shipping, ensuring your products arrive safe and in good condition is important.
That's why choosing the right insulated shipper or cooler for your product line is critical - which is where Stamar Packaging comes in! With years of experience providing reliable insulation packaging solutions, our team of experts can help you find the perfect solution for whatever item you need to be shipped that meets all industry standards.
Whether you require temperature-controlled shipping containers or specialized liners specifically designed for sensitive products like medical devices, we've covered all your shipping needs with our safe and effective insulative products!
---
What are Insulated Shippers and Coolers?
Insulated shippers and coolers are essential packaging products for businesses that ship temperature-sensitive items. Insulated packaging boxes are designed to keep the contents inside at a consistent temperature to protect their integrity during transit.
These shippers and coolers are made from multiple layers of foam insulation material that can effectively retrain cold or hot temperatures for an extended period. The interior walls of these packages contain cooling elements such as gel packs, dry ice, or frozen blocks, which help keep the box's temperature stable even in extreme climates.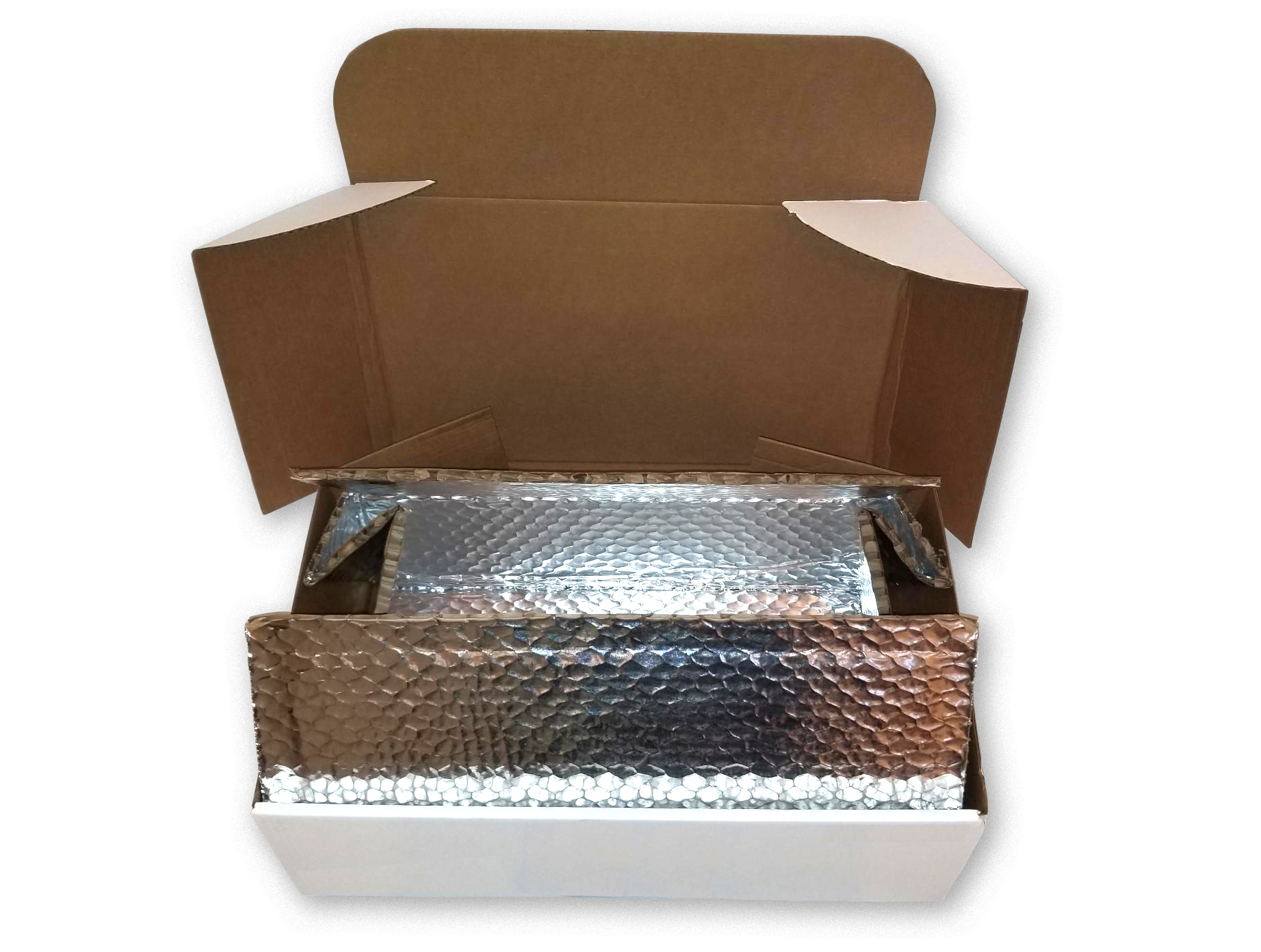 StamarBox, a rigorously leakproof sustainable alternative
Made with an innovative leakproof insulator to ensure fish and seafood stay fresh in transit, all in an eco-friendly alternative to non-recyclable packaging.
---
Benefits of Insulated Shippers and Coolers in the Packaging Industry
Insulated shippers and coolers are becoming increasingly popular in the packaging industry due to their numerous benefits. Here are three major advantages of using insulated shipping packages:
Temperature Control: These shippers are designed to maintain optimal temperature levels, which means food and other sensitive materials can be transported without getting spoiled or compromised. This makes insulated packaging an excellent choice for products that require special care during shipping and storage.

Durability: Insulated coolers are built to withstand harsh environments, making them suitable for long-distance shipments over land or sea. This ensures the safety of your items no matter how far they travel, giving you peace of mind knowing that your packages will arrive intact and damage-free.

Cost-effectiveness: These shippers are cost-effective, especially compared to other shipping materials. They are also relatively lightweight and easy to store, making them an excellent choice for companies on a budget.
Insulated Shippers and Coolers at Stamar Packaging
Whether you are a restaurateur needing to keep food cold from the kitchen to the table or an online retailer shipping products, insulated shippers and coolers from Stamar Packaging can help. We offer a wide selection of styles for both industrial operations and residential use.
Our customizable options let you personalize your shipper containers to meet your needs best. With unmatched quality and customer service, our insulated containers protect whatever you need to ship so that it arrives in perfect condition. Get ready to take things to the next level of safe storage and delivery level — contact us today!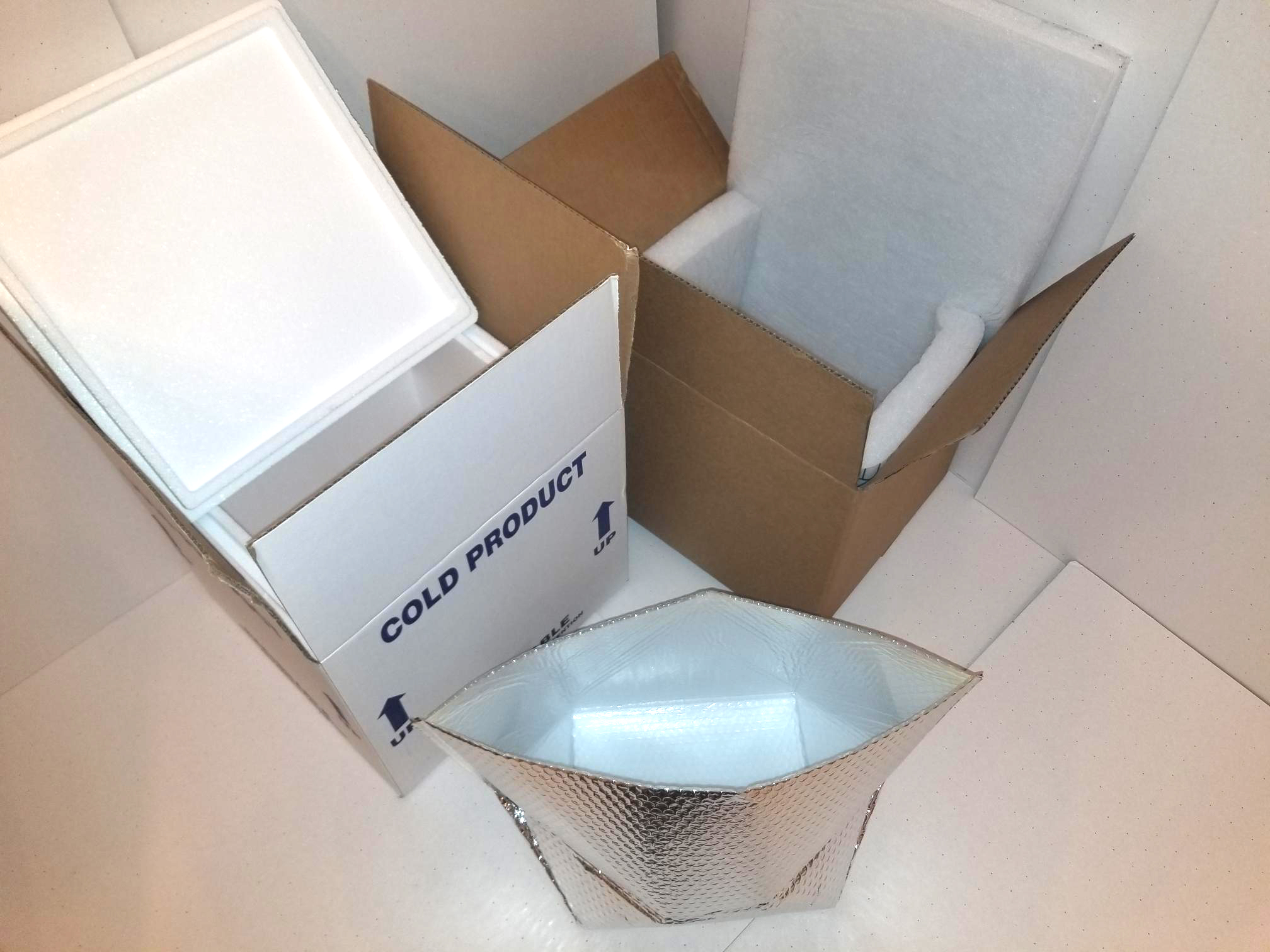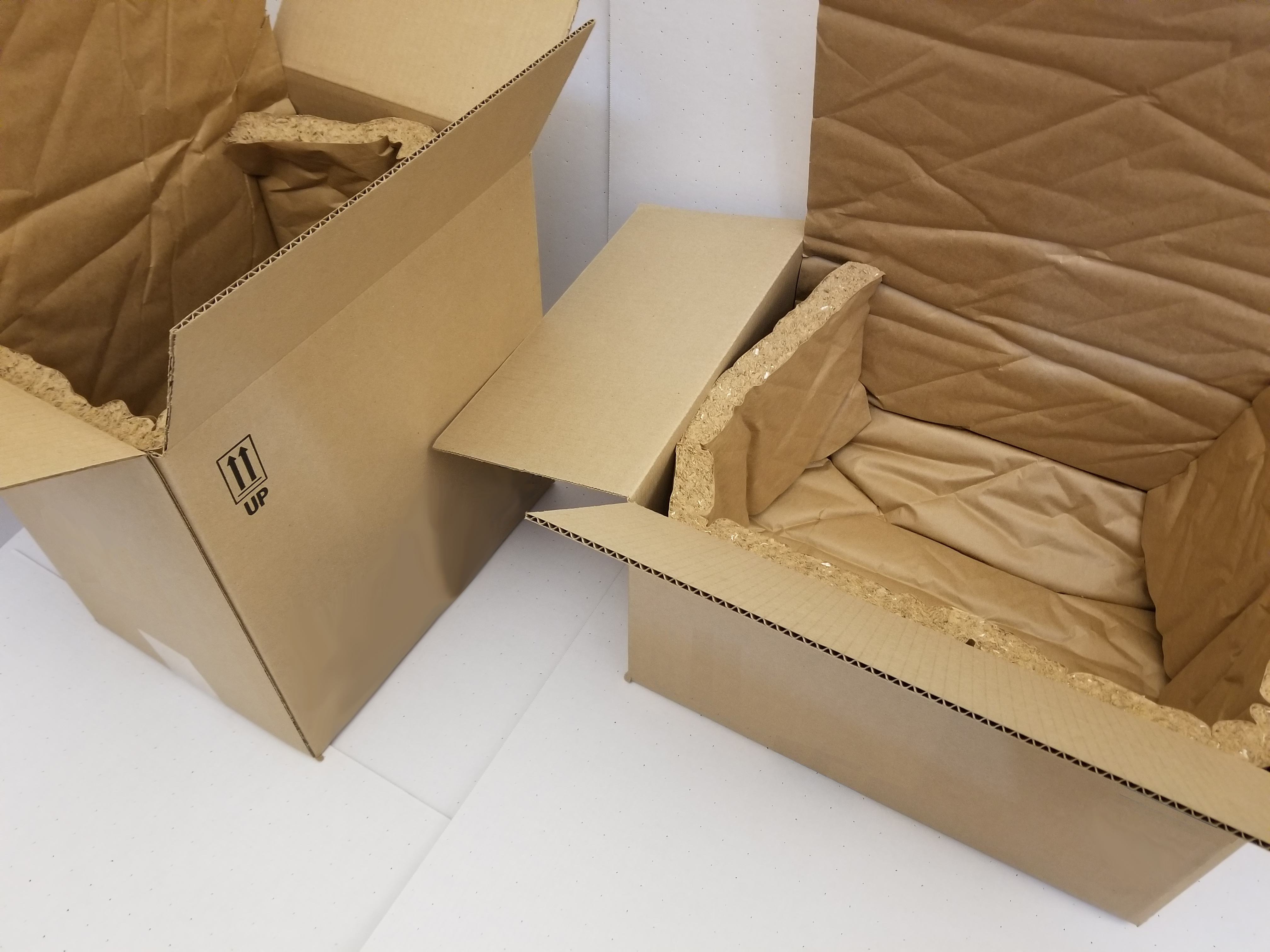 Stamar Packaging warehouses a plethora of insulated packaging materials that provide a temperature-controlled environment for online perishable deliveries and sensitive medical products. This includes 1.5" expanded polystyrene (EPS) molded coolers, paper insulation, PET insulation, cotton insulation and bubble thermal bags. Please see our stock items below, please reach out for more information and pricing.
Please contact Peter Tepler for pricing and availability.
| | | |
| --- | --- | --- |
| Item No. | Description 1 | Description 2 |
| 51250BM | 22 X 11.938 X 5.5 - T30 | COOLER |
| 51252BM | NEW SHIPPER 23-3/4 X 14-1/4 X 7-1/8 32ECT | B PRTD 1C OYSTER |
| 70459 COOLER | GENERIC #2 COOLER W/CARTON | 12 X 10 X 9 |
| 50831RSG | 12 X 12 X 12 ID 1.5" WALL | EPS MOLDED COOLER |
| 50832RSG | 19.5 X 12.5 X 14.5 1.5" WALL | EPS MOLDED COOLER W/ SHIPPER |
| 50830RSG | BLK 64 4OZ ECONOMY GEL PACK | |
| 50833RSG | 12 X 10 X 9 INSULATION BAG | |
| 50834RSG | 14 X 14 X 14 INSULATION BAG | |
| 50835RSG | 19 X 13 X 13 INSULATION BAG | |
| 50836RSG | BLK24 24 OZ. LONG LASTING | ICE PACK 8 X 6 X 1-1/4 |
| 890009 | LARGE-BOX AIT ASSEMBLED | (12/PALLET) |
| 890010 | JUNIOR-BOX AIT ASSEMBLED | (40/PALLET) |
| 890024 | 12 CUBE BOX ASSEMBLED | |
| 890031 | MINI - BOX AIT ASSEMBLED | |
| 890032 | 14 CUBE BOX AIT ASSEMBLED | |
| 890033 | 141412 BOX AIT ASSEMBLED | |
| 890035 | SMALL BOX AIT ASSEMBLED | |
| 890036 | MEDIUM BOX AIT ASSEMBLED | |
| 89014 | BLK24 24 OZ. LONG LASTING | ICE PACK 8 X 6 X 1-1/4 |
| 94002 | 24.7 X 19.5 X 14.1 1.5" WALL | 1# DENSITY MOLDED COOLER |
| 94004 | 12 X 12 X 12 ID 1.5" WALL | EPS MOLDED COOLER |
| 94005 | 19.5 X 12.5 X 14.5 1.5" WALL | EPS MOLDED COOLER W/ SHIPPER |
| 94416 | LARGE 12CT A - 2 DAY | Chill-R 20.5X16.625X11.5 - A |
| 94417 | LARGE 12CT B - 2 DAY | Chill-R 20.5X16.625X11.25 - B |
| 94430 | EXTRA SMALL - 4CT A - 2 DAY | 15.75 X 11.25 X 9.5 1.5" KRAFT PAPER |
| 94431 | EXTRA SMALL 4CT B - 2 DAY | 15.75 X 11.25 X 9.5 1.5" KRAFT PAPER |
| 94432 | SMALL 6CT A - 2 DAY | 15.75 X 11.25 X 12.5 1.5" KRAFT PAPER |
| 94433 | SMALL 6CT B - 2 DAY | 15.75 X 11.25 X 12.5 1.5" KRAFT PAPER |
| 94434 | MEDIUM 8CT A - 2 DAY | 15.75 X 11.25 X 17.5 1.5" KRAFT PAPER |
| 94435 | MEDIUM 8CT B - 2 DAY | 15.75 X 11.25 X 17.5 1.5" KRAFT PAPER |
| 94516 | LARGE 12CT A - 1" | CHILL-R 20.5 X 16.625 X 11.5 A 1" KRAFT PAPER |
| 94517 | LARGE 12CT B - 1" | CHILL-R 20.5 X 16.625 X 11.5 B 1" KRAFT PAPER |
| 94532 | SMALL 6CT A - 1" | CHIL-R 15.75 X 11.25 X 11.5 1" A KRAFT PAPER |
| 94533 | SMALL 6CT B - 1" | CHIL-R 15.75 X 11.25 X 11.5 1" B KRAFT PAPER |
| 94534 | MEDIUM 8CT A - 1" | CHILL-R 15.75 X 11.25 X 16.5 1" A KRAFT PAPER |
| 94535 | MEDIUM 8CT B - 1" | CHILL-R 15.75 X 11.25 X 16.5 1" B KRAFT PAPER |